When you suffer pet loss often creating a pet urn seems overwhelming.. We are here to help you through the process.. Give us little things you remember about your pet and we will help write poems and sayings to etch onto your Pet Cremation Urn that honors the memory of your pet. Giving them the royal final resting place that they so deeply deserve.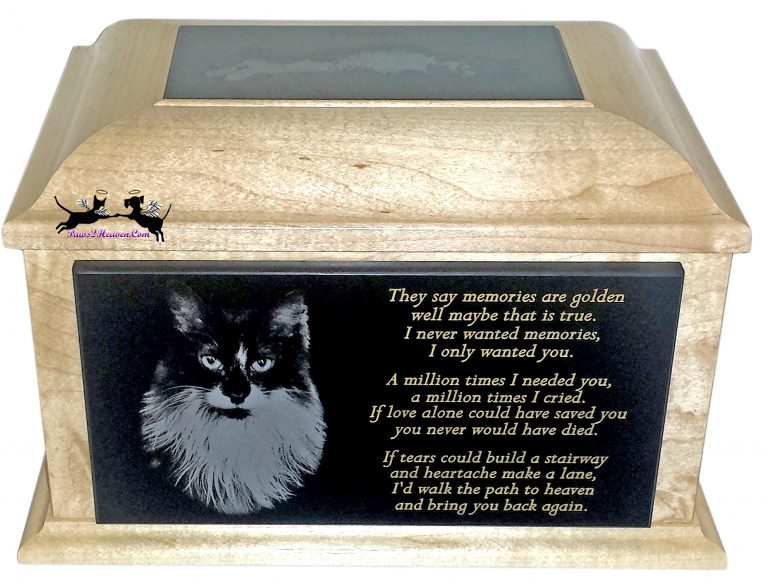 Etched In My Heart Photo Pet Urn For Dogs & Cats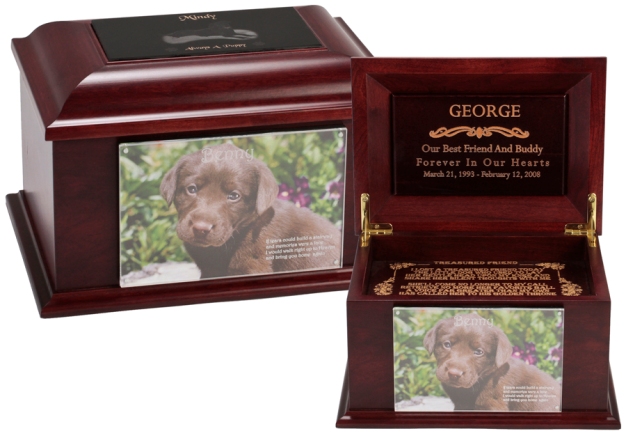 Paws2Heaven can work with you every step of the way to create the perfect memorial pet urn for your dog or cat.
Memorialize your pet today